Hot stone massage technique.
Hot stone massage is a therapeutic technique that uses warm stones to help get deeper into the muscles without having to apply as much pressure. As the stone cools, the therapist replaces it with another. A hot stone massage can be ideal for clients who do not enjoy a deep tissue massage as the pressure can be less thanks to the utilization of the heat and the smooth stones. This type of massage is very relaxing and is great at reducing muscle tension and stiffness. It is also very inviting on a cold, rainy or snowy day! Incorporating traditional massage with hot stones can help promote healing and relaxation.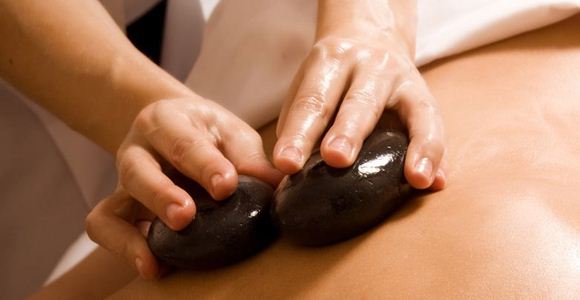 Hot Stone Therapy
Hot stone massage is a therapeutic technique that uses smooth and heated
stones to relax muscles, allowing the massage therapist to access deeper muscle layers. Hot stone massage relieves chronic pain, reduces stress, and promotes deep relaxation.
Book Now
What conditions can Hot Stone treat?
Hot stone therapy may help with the following conditions, among others:
The practice of hot stone massage therapy has been in existence for a long time now and has been gaining popularity because of benefits many people derive from the massage. At sisters corporate massage we can incorporate customized massage for your needs. Our registered massage therapists offer hot stone massage treatments in 30 min, 45 min, 60 min and 90 min appointment slots.
Direct Billing
We are able to provide direct billing to most insurance companies. If you are curious to know if we direct bill to your benefit company, don't hesitate to contact us
Contact Us
Discover the warmth. The soothing effect of our hot stone massage will improve your physical and mental well-being and get you back to a better life.